It's all about Women! Happy Women's Day!
Women we love. We chose the women we wished to dress or have the opportunity to do so. We love them not only for their looks and statute but mainly for their personality and the way they fought for what was theirs!
When a man gives his opinion he's a man. When a woman gives her opinion she's a bitch.
Bette Davis
fought for women's freedom of speech. 2019, we are here to continue the battle!
Maria Tănase
Pure talent, determination and style in one. Still making Romania proud.
Zaha Hadid
when your work is your memory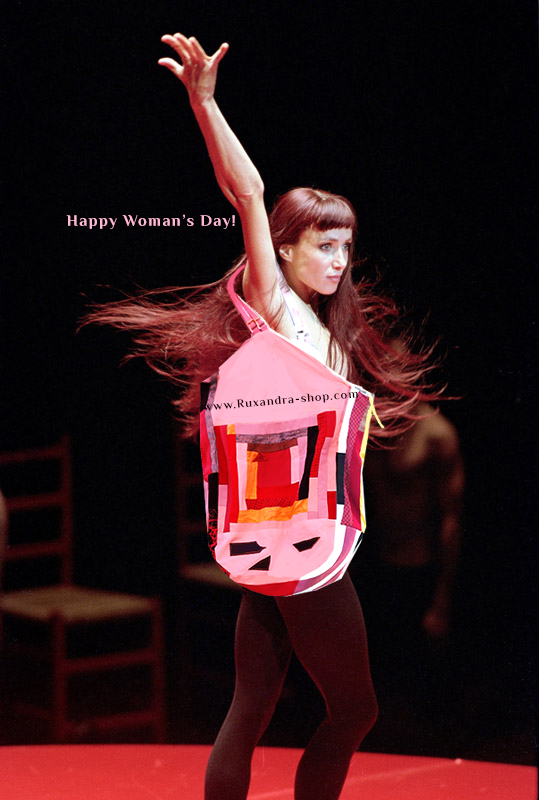 Sylvie Guillem
The nickname Mademoiselle Non comes from the idea she had that spending your life doing what other people want makes it their life, not yours. She wanted hers !
Róisín Murphy
gives it all on stage. Her creative mind is the base for her flamboyant performances. That's why we chose the Inspiration piece for her.
Charlotte Rampling
acting in The Night Porter in 1974, took a lot of nerve from a 28 year old woman.
Catherine the great
No guts not glory!
Tina Turner
a force of nature!
My films are the films of a woman due tot their characteristic time quality. I think the strength of men is their right sense of immediacy. They are a now creatures and the woman has the strength to wait. This is why I am avant-garde
Maggie Cheung
spirit and soul required her to put her best in every film. Urban Tendresse Dress seemed like a perfect fit.