TEAM
Ruxandra
Founder and head designer.
Ruxandra's passion for fashion was born out of her love for people. Early on in her childhood she discovered the worlds on which she grew her personality. Opera, ballet, and piano sit side by side with silly music, playing with the neighborhood kids and feeding stray dogs. Travelling made her aware of the diversity of cultures. Learning about them made her respect their values and way of life.
Vogue Russia was one of the places that saw her talent. There she quickly became Art Director, overseeing the look,feel and organization of what would make up the magazine.
During her time at Yves Saint Laurent, the fashion house used Ruxandra's sharp mind and keen eye to develop their textures and colors. Working closely with French artisans and high end factories, expanded her views on couture and luxury fashion.
To create what will be new she turned once again to learning.
Her studies of draping at École de la Chambre Syndicale de la Couture Parisienne in Paris combined with bespoke tailoring at Thomas von Nordheim in London, led her to shape the world in her fashion.
Starting her own brand she wants to give women a new look into their lives through fashion.
She is still sexy, wild and alive!
" I never saw a wild thing sorry for itself "

JONONESPO
Jon is the go to guy. He is a digital gypsy, helping to start the revolution.
Liliana
Seamstress
Liliana pays great attention to details. The details in Ruxandra's work benefit from her great patience. The majority of the time she makes the impeccable details by hand. With 28 years of experience she is in charge of the 'human touch' on each and every product we deliver.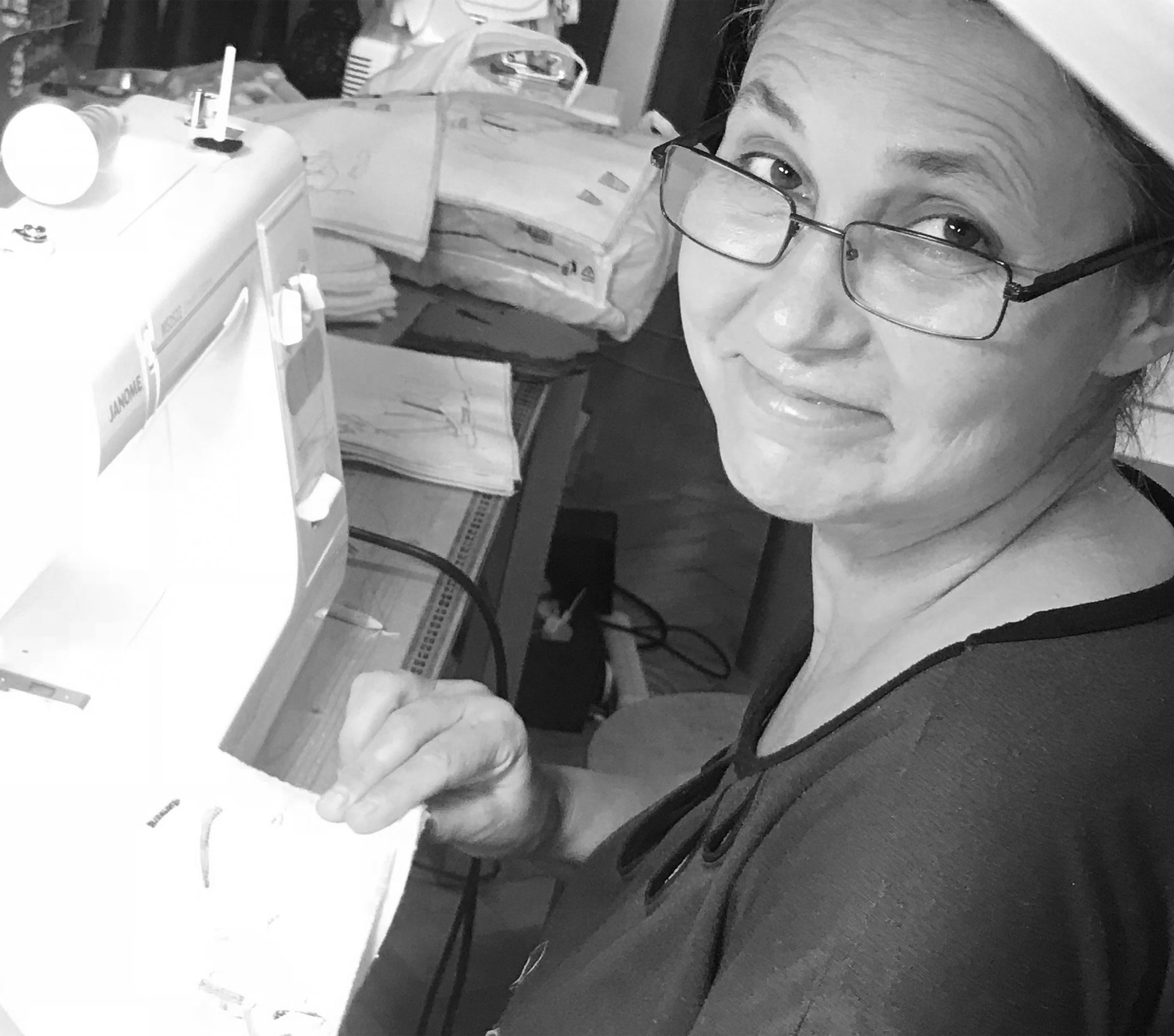 Iulia
Patternmaker
With 40 years of experience, Iulia is in charge with taking to completion our crazy patterns. Each pattern goes through several iterations with Ruxandra. Once complete, it is ready to help textiles meet the scissors of our team.
Puiu
Leather Artisan

With 40+ years of experience, Puiu, as friends call him, always looks forward to any new handbag ideas Ruxandra might bring. He is our Mastro Geppetto.
Natasha
Doll artist
Natasha is a well-known doll artist. Natasha collaborated with Ruxandra in order to realize expressive sculptures of two children, boy and girl. With their powerful eyes and features, they are always ready to cut the cards of the destiny.
Mirea
Metal Artisan
Mr. Mirea enjoys working on Ruxandra's projects while listening to classical music. He has a great spirit and always in a good mood. Just how we like it!
Alexander
PR & Marketing manager
Alexander is responsible for communicating key messages and promoting our products to customers and shops.